Feira da Ladra Market, Lisbon
The Feira da Ladra is a twice weekly (Tuesday and Saturday) market, which is held within the Alfama district of Lisbon. The Feira da Ladra market translates into the dubious name of Market of the Female Thieves, but the whole flea market is perfectly safe and even fun if your pleasure is rummaging through 80% junk and haggling the price down for that one standout item.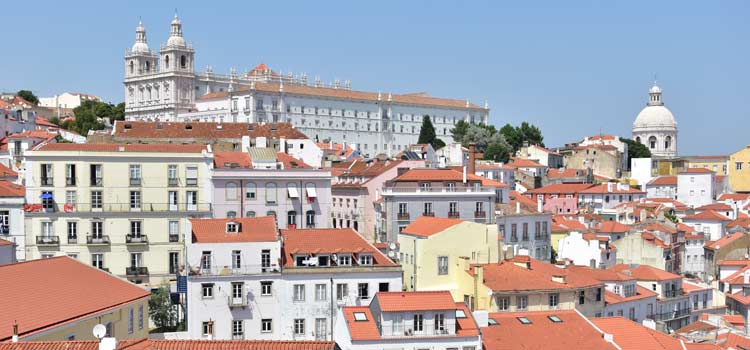 The pretty Alfama district of Lisbon
The Feira da Ladra is one of Lisbon's oldest markets and over the centuries has evolved from selling unwanted second-hand goods with unknown origins (hence the name of the market) to the present day jumble of antics and random goods.
The market today is firmly aimed at the tourist trade with most of Lisbon's residents shopping at the Sunday Feira do Relogio market the largest market in Lisbon. For tourists, the Feira da Ladra is a fun place for an early morning wander and there are bargains to be had hidden amongst all the junk.
Feira da Ladra Tourist Guide
The market takes place every Tuesday and Saturday opening around 8:00, the market officially finishes at 17:00 but by early afternoon all the bargains have gone and all that remains is junk. The Feira da Ladra is in the Jardim Boto Machado (GPS: 38.71578, -9.12434) and is over looked by the National Pantheon.
The closest metro station is Santa Apolonia which is part of the large intercity train station, Santa Apolonia is the final stop on the blue metro line. From the metro station head in a northerly direction (away from the River Tejo) and it is less than 150m away. The majority of the market traders are gypsies and in Portugal they are distinctive by the traditional black clothes worn by the women. Always be prepared to haggle and refuse the first price quoted.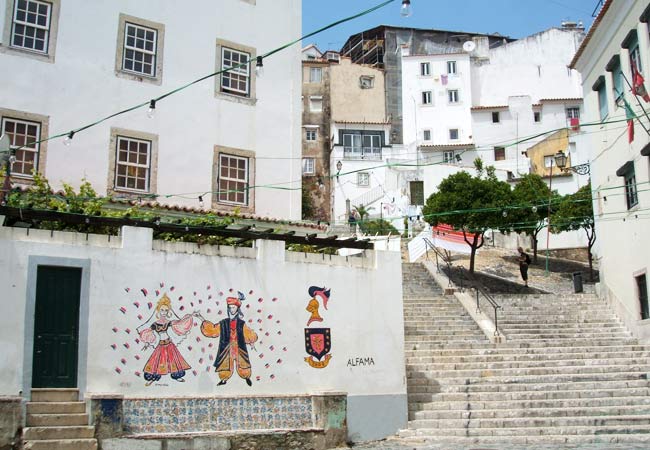 The Alfama is a maze steps and small streets
Discover more of Lisbon with our guides