About us – and why you should trust what we write within our website (LisbonLisboaPortugal.com)
Hi, welcome, and thank you for reading our travel guide to Lisbon!
We (Phil and Carla) absolutely adore Portugal. Carla was born in the magnificent city of Lisbon and Phil has been travelling the country tirelessly for over 20 years.
Between us we have 67 years of Portuguese knowledge, and that is even before we call in the assistance of the extended family to help us write the best and most informed travel guides, for you to read.
We fully know Portugal and want you to fall in love with the country to!
About Philip Giddings
After discovering the captivating beauty of Portugal after his first trip in 2001, Phil spent many years revisiting the country.
It was not until 2009 after a chance trip to Thailand, that he was inspired to create a website, and of course the subject was always going to be about Portugal!
Since 2010, the trips to Portugal became much focused, to find the undiscovered sights and the best of Portugal. This could be hiking through the Serra de Estrella mountains, getting lost in the back alleys of Alfama or surfing at a deserted beach in the Alentejo.
Everything which has been written within this website has been experienced first-hand – so that you may have an enjoyable holiday to Lisbon!
Phil also has a keen interest in photography and every image within the website has been taken, edited (thanks Photoshop!) and published by him.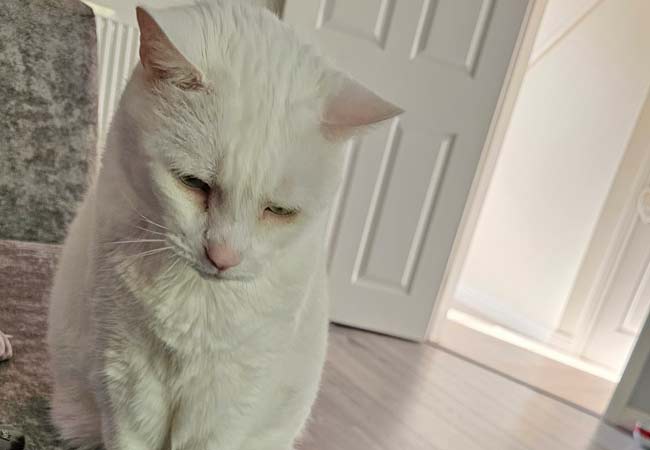 Tirelessly writing about Portugal, even when on holiday in Thailand!
About Carla
Growing up in Lisbon Carla, always took for granted her beautiful city until she moved to England in 2000.
After 5 years away, she realised how amazing it was, and has helped Phil create this website. Her inside knowledge, family connections and eventful childhood, all greatly added to the knowledge and expertise of this website.
Being Portuguese Carla, is able to connect and related with everyone, so much more than a blogger who just quickly passes through Lisbon.
Smudge the cat
Smudge the cat, doesn't really help, but demands food and attention, when there's work to be done!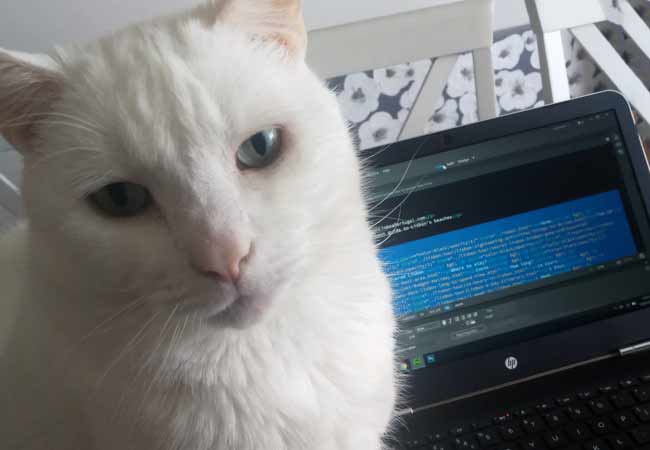 About LisbonLisboaPortugal.com
It's the trusted source for the most complete and useful information with regular updates, essential for trip planning. It's a fully-illustrated guide with exclusive photographs, allowing travellers to get to know the beaches before you go.
To follow what we're up to at the moment do check out our Instagram page!
We always love to hear from you the reader, and if you ever want to get in touch please use the link to the "contact us" at the bottom of the website
Discover more of Lisbon with our most popular guides