Igreja da Memoria Church, Lisbon
The Igreja da Memoria (Church of the Memory) was constructed by King Jose I in thanks for surviving a botched assassination attempt which saw the assassin's bullet strike his arm and not his chest. The church is located on the northern edge of the Belem district of Lisbon and is situated on the exact location of the 1758 failed attempt on the king's life.
The small church also houses the tomb of Lisbon's most famous political - the Marquis of Pombal who over saw the reconstruction of Lisbon after the 1755 earthquake.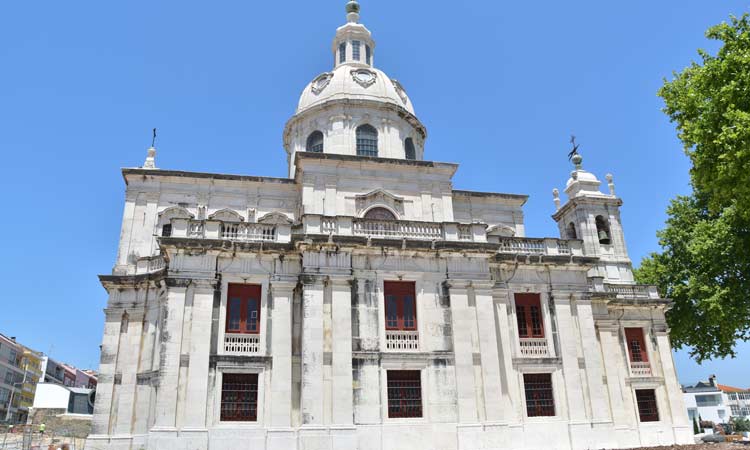 The Igreja da Memoria church was constructed in the classical 18th century baroque style, with a very somber marble interior which is at odds to the grand exterior. The Igreja da Memoria is routinely compared to the other grand church of the era (and area) the Basílica da Estrela and the similarities would be true as both had the same chief architect.
History of the Igreja da Memoria Church
The attempted assassination occurred when King Jose I was riding in his royal carriage after a late night liaison with his mistress. The carriage was attacked by a single gun man who shot the king but the bullet struck his arm. The king, though gravely wounded, managed to survive and after his recovery proclaimed that god was protecting him and that a church be construct on the site of the assignation attempt.
The prime minister of the time Sebastião de Melo, who later became the Marquis of Pombal, led the investigation to identify the culprits behind the assassination attempt. The attempt was ordered by the powerful Távora family, who conveniently were opponents of Sebastião de Melo, and as punishment they were all execute in 1759.
The the Igreja da Memoria ensured that the events of the night of 3rd September 1758 were not forgotten. The Igreja da Memoria church in combination with the legend that evolved acted to deter assignation attempts by confirming the close connection between the Portuguese king and the church.
How about a small group tour?
One of the best ways to discover Lisbon and to meet fellow travellers is to join a guided tour. We have worked with Getyourguide.com for the last six years, and some of the best tours of Lisbon include:
Discover more of Lisbon with our most popular guides