Jardim da Estrela Park, Lisbon Guide
The Jardim da Estrela is a delightfully maintained park which is opposite the magnificent Basilica da Estrela that lies to the west of Lisbon. The park was originally called the Jardim Guerra Junqueiro but due to its close proximity to the basilica the name has all but ceased to be used.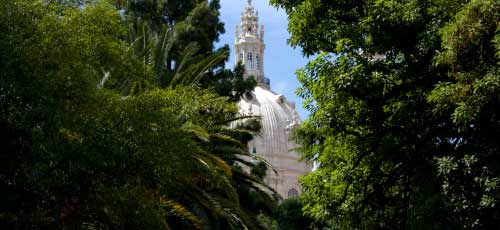 The Basilica da Estrela can be seen from the Jardim da Estrela
Jardim Estrela Information
The Jardim da Estrela is open to the public every day from 7 am until midnight. The park contains carefully maintained gardens with numerous exotic plants, a small duck pond and at the weekends is full with young Portuguese families. The jardim da Estrela is the  prefect place for a place to sit and relax under the glorious Lisbon weather and take a break from the stress of being a tourist!
History of the Estrela Park
Construction of the public are was started in 1842 "as a place for Lisbon residents to enjoy" when the lower class were not toiling in the dangerous jobs of the 19th century. The funding for the landscaping are sculptures dried up  during the political instability of the 1860's but the park was opened in 1873. For over 70 years a lion was kept in a cage much to the delight of the parks goers, now days only ducks are the only animals in the park.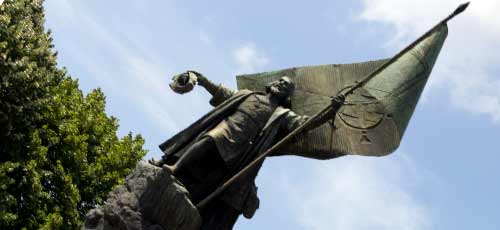 A focal point of the Jardim da Estrela is green wrought-iron bandstand where musicians play in the summer. The bandstand was original located in the Public Park of Lisbon, part of which was transformed into the Avenida da Liberdade. The band stand which was constructed in 1884 and was moved to the Jardim da Estrela in 1936. The British Cemetery is located in the north of the gardens, which lies the lies the tomb of Henry Fielding, the English novelist and playwright
Discover more of Lisbon with our most popular guides