Lisbon Aquarium and Oceanarium
Lisbon's Aquarium is the world's largest salt water Oceanarium and is a fantastic tourist attraction especially for families. Inside the Oceanarium there over 450 different species of animals which include sharks rays, penguins and even two delightful sea otters.
Lisbon Aquarium was constructed as a central feature for Expo '98 and a decade later it is still one of Lisbon's best family orientated tourist attractions. Lisbon Aquarium is located in the Parque das Nações district of Lisbon and is highly recommended and is regarded as one of the world's best Aquariums.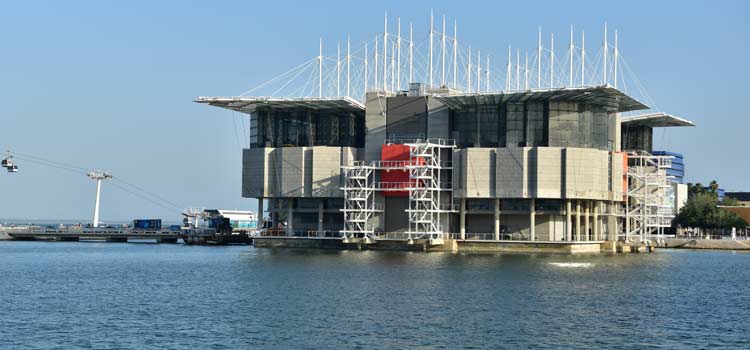 The ultra modern Lisbon Oceanarium
Lisbon Aquarium Tourist Guide
Lisbon Oceanarium is open every day between 09:00 to 18:00 and the ticket price is comparatively expensive at €15.00/€10.00/€10.00/€39.00 (adult/child/senior/family) but the exhibits are worth the fee. Typical visits last 1-2 hours but as Oceanarium is part of the larger Parque das Nações development expect to spend a half day in the area.
Try to avoid visiting the Oceanarium at the weekends during the summer season as the complex can get very busy and the busiest time of the day is just after lunch. Lisbon's Aquarium is only a 10 minute walk from the Oriente metro station (Red Line) and is clearly signed.
Details of Lisbon Oceanarium
Lisbon's Oceanarium is divided in to four large tanks that represent the four major oceananic ecosystems that are found throughout the world, with a massive central tank. The ecological systems are North Atlantic rocky coast, the Tropical Indian coral reefs, the Temperate Pacific kelp forests and the Antarctic coastal line.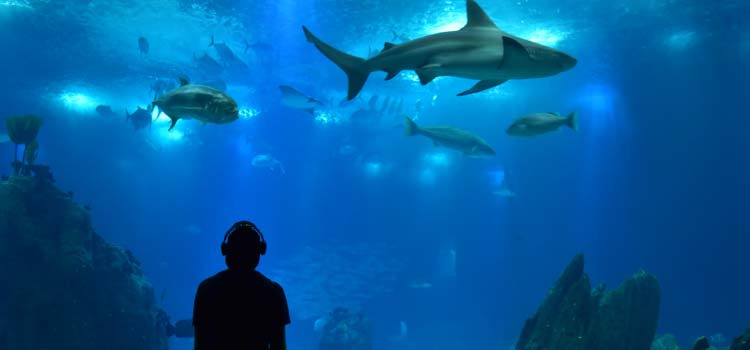 Inside Lisbon Aquarium
The central tank is separated from the four ecological tanks by a glass barrier to give the impression of one massive tank. The main exhibit in Lisbon's Oceanarium is the 1,000-square-metres tank and the four 49-square-metre outer tanks. The central tank is 7 metres deep and allows pelagic swimmers to swim above the bottom dwellers, and providing the illusion of the open ocean.
The water in the centre tank of Lisbon's Aquarium is kept at a temperature that will allow both temperate and tropical fish to live. About 100 species from around the world are kept in the central tank and include: sharks, rays, chimaeras, various species of tuna, barracudas, groupers and moray eels and one of the main attractions is a large Sunfish.
Discover more of Lisbon with our most popular guides