Praia da Ribeira Beach Cascais
The Praia da Ribeira beach is the main beach in Cascais, that faces the towns central square and overlooks the fishing harbour. The Ribeira beach is a modest sized beach that is suited for families and visitors who wish simply to enjoy the sun.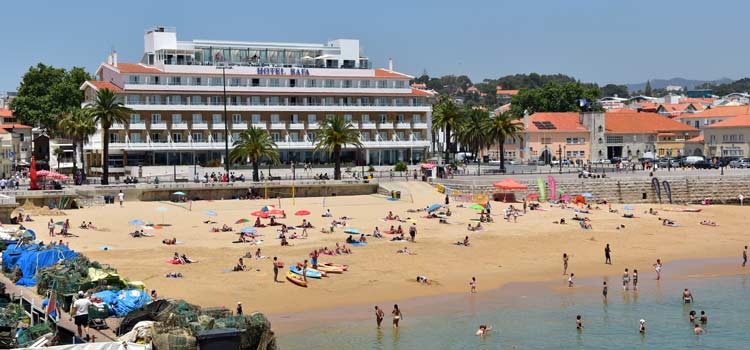 The Praia dos pescadores beach (Praia Ribeira) in Cascais
Due to the small size of Praia da Ribeira it can get crowded at the weekends, as this is the closest beach to the train station. The Praia da Ribeira is fine for a couple hours of relaxing but there are much better beaches both to the east and north. The beach is sometines reffered to as the Praia dos Pescadores.
Praia da Ribeira CascaisTourist Information
Praia da Ribeira is in central in Cascais with only a 5 minute walk from the train station, therefore traveling from Lisbon is very simple. There is no car parking at the beach so only head to Ribeira beach on foot or by train. The beach is suitable for children as the sea waters are very calm and are supervised by a lifeguard.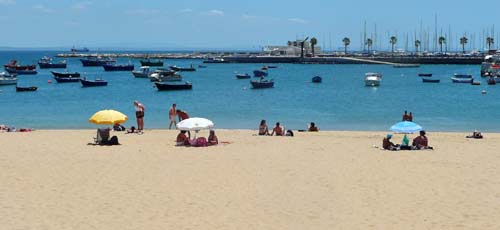 The central Praia Ribeira beach Cascais
The water is acceptably clean as far away from the Tagus estuary and is suitable for bathing but be warned the water is very cold. The beach is approximately 200 meters long and has fine golden sand.
Praia da Ribeira Cascais Further Information
The Praia da Ribeira beach of Cascais was historically the beach were the fishermen would haul the boats onto the land and provides the locals name of the beach Praia dos Pescadores (Beach of the Fishermen). Today the boats are no longer brought up the beach and the fishing fleet is significantly diminished with the population of Cascais mainly working in the tourist trade.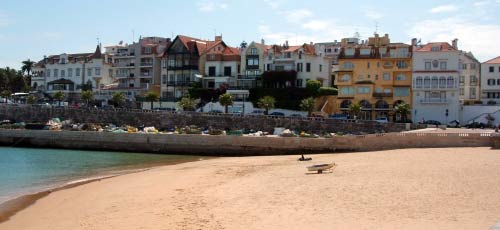 The beach is also know as the Praia dos Pescadores
To the east of the Ribeira Beach is the Casa Seixas, this magnificent 20th century building was constructed on the site of the old Fort of Santa Cata (Fort of Saint Catherine). A section of the old fort can be seen on the sea facing side. The Casa Seixas was sold to the Portuguese navy and is presently used as the naval officer's mess. The Praia da Ribeira beach is the easiest to reach in Cascais and for day trippers from Lisbon head through the town centre from the train station the walk is approximately half a kilometre.
Discover more of Lisbon with our guides