Praia das Moitas Beach
Praia das Moitas beach is a pretty triangle strip of golden sand halfway between the resort towns of Cascais and Estoril that overlooks the harbour of Cascais. As Moitas beach is partway between the two resort towns and their respective larger beaches Praia das Moitas is generally quieter especially at the busy weekends.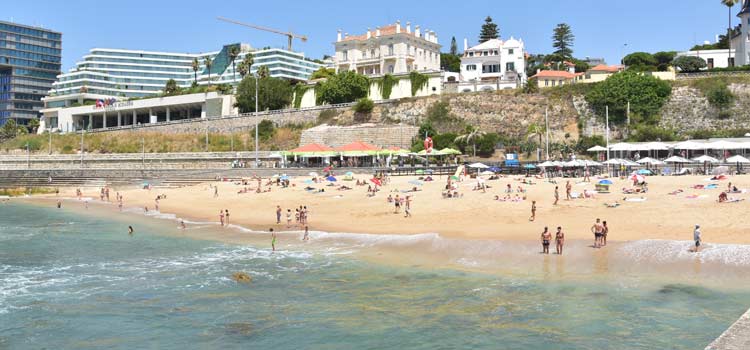 Praia das Moitas has very calm and clean seawater so is suitable for children or families but is mainly aimed at people who are happy to lie all day under the hot sun simply relaxing. At one end of the beach is a long concrete jetty on which the beach has built up against. At the opposite end of the jetty, the sea wall has been formed of concrete blocks and is a popular place for walkers to stop and relax while following the Cascais to Estoril promenade.
Discover more of Cascais and Lisbon with our guides